Meeting Overlooking Scenic Beauty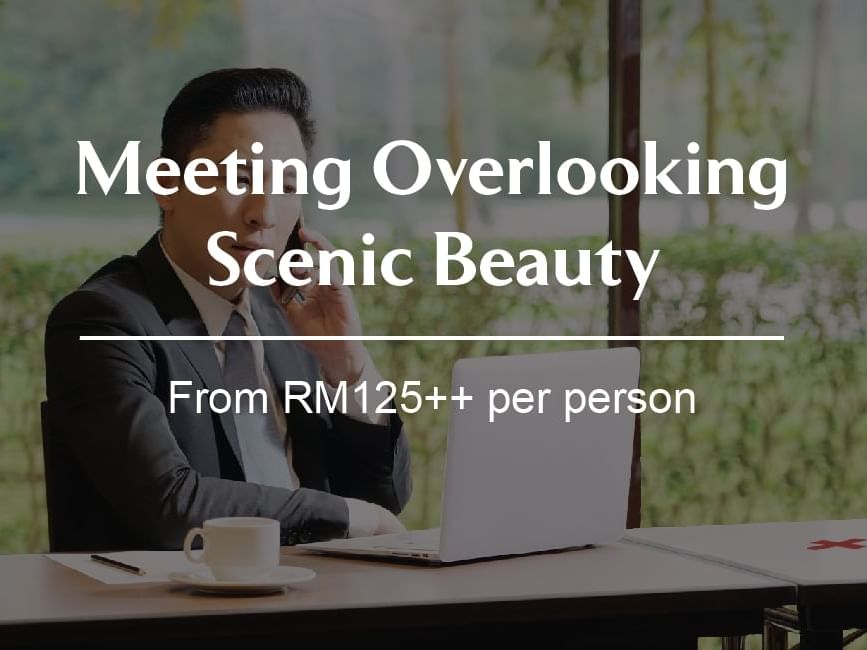 Meeting Overlooking Scenic Beauty - 160 hectares of lush tropical gardens
Elevate your Meetings to exceptional heights at our large open spaces which provide a picturesque and rejuvenating meeting environment. The unconventional meeting spaces aim to invigorate your meetings and to redefine the standards of hospitality.
At The Saujana Hotel Kuala Lumpur, we aspire to inspire.

from RM125++ per person
* Minimum 10 persons
"Book now for meetings until 30th December 2022"
T&Cs Apply.