All-You-Can-Eat!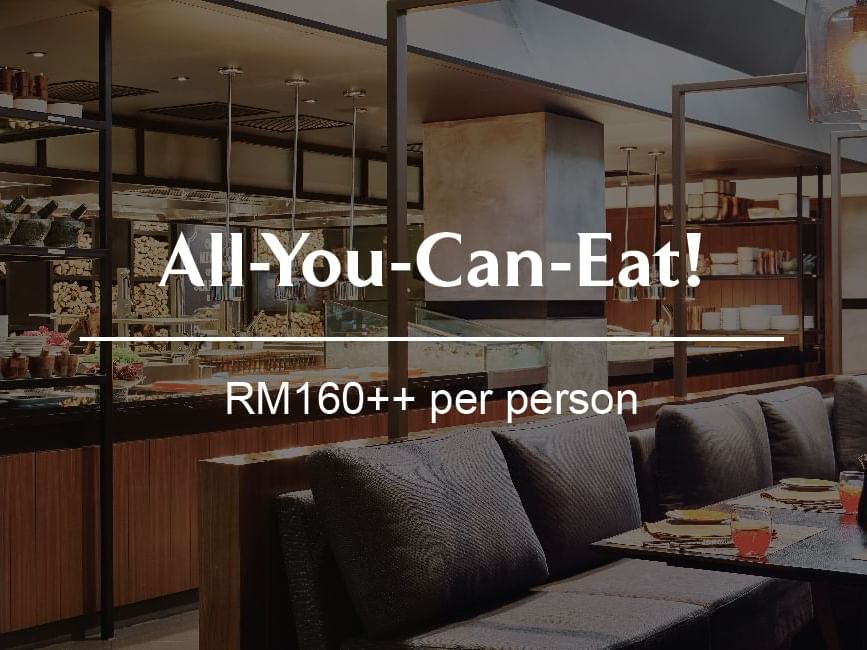 All-You-Can-Eat!
If you're looking for a place to enjoy premium weekend buffet, look no further than Charcoal. Menu staples include prime cuts of meat, fresh seafood and poultry chargrilled to perfection over hot flames. Infused with the unique smoky flavour that only a real charcoal grill can deliver.
Saturday Chill & Grill BBQ
Meat connoisseurs will be spoilt for choices when it comes to the grilled meat offering, Highlights include Mongolian teppanyaki, whole lamb rotisserie, beef wellington and many other various cuts of meats.
Friday Seafood Fiesta
The fresh seafood offering it rustically grilled. Highlights include scallop bar, crunchy tempura, Japanese Yatai live action and other aquatic attractions that you will definitely fall in love with.

RM160++ per person
RM103++ per person (Senior Citizen Rate, age 60 and above)
6.30pm - 10.30pm

Open Daily | 6am - 11pm