Mid-Autumn Festival 2019 at Ti Chen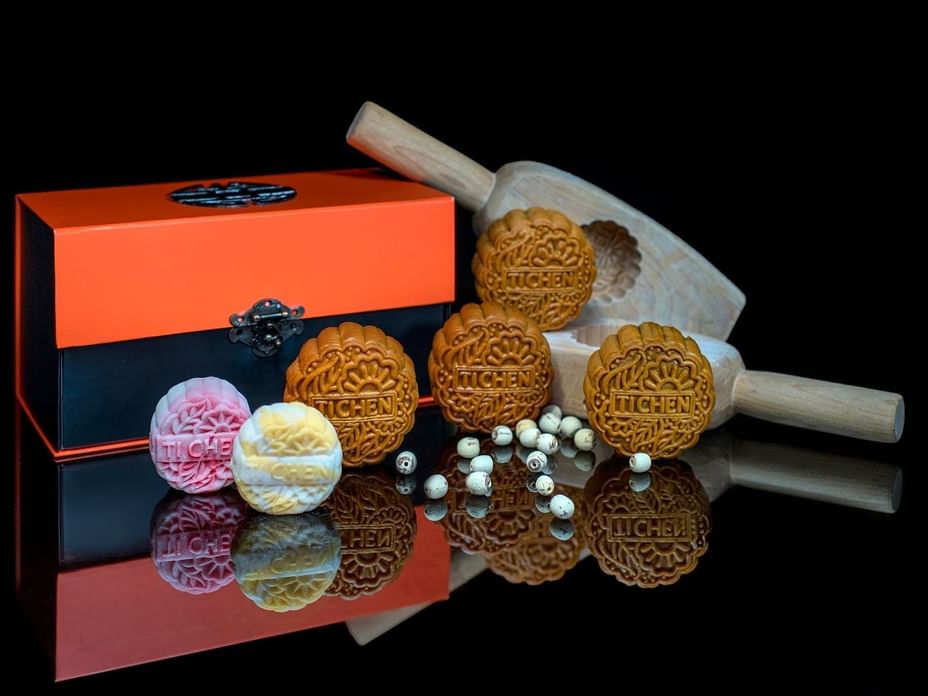 A SPECIAL KIND OF MID AUTUMN FESTIVAL AT THE SAUJANA HOTEL KUALA LUMPUR
The Mid Autumn Festival is an occasion that warms our hearts always. This long aged tradition to gather with loved ones, enjoy moon cakes over a hot cup of tea and friendly conversation is a custom that we have grown to love and embrace. Celebrate the Mid Autumn Festival in style as The Saujana Hotel Kuala Lumpur brings you exquisite signature Ti Chen's hand-crafted snow skin flavours and freshly baked traditional mooncakes which make perfect gifts for family, friends and esteemed business associates this season.
COLLECTIBLE BOXES:
Making an elegant everlasting impression on your family, friends, and business associates, the luxurious Ti Chen Moon Cake box is eye catching. Complimentary delivery is now applicable for a min of 20 boxes within Klang Valley (20km radius) to one destination. Delivery charges of RM35nett is applicable for delivery above the 20km radius or per destination. 50% deposit is required upon confirmation and delivery period is from 1 to 13 September 2019. In addition, a 20% discount will be applicable to LBS & SGCC members for purchases above 4 pieces. Orders placed by August 15th entails guests to the following discounts when purchased with a single receipt; 15% discount for orders of 20 – 49 boxes; 20% discount for 50 to 99 boxes of orders; and for orders above 100 boxes, 25% discount will be applicable.
The attractive pricing for the ever so delicious mooncakes are as follows; Low Sugar White Lotus with Single Yolk is priced at RM 38 per piece – Diced Supreme Mixed Nuts at RM 42 – Pandan Lotus Paste with Single Yolk at RM 38 – Pure Lotus Paste at RM 30 – Red Bean at RM 28 - Black Sesame Lotus with Single Yolk at RM 40 – Durian Custard (Musang King) at RM 35 – Raspberry Chocolate White Lotus at RM 32. All prices are subjcet to prevailing taxes.
For details of Ti Chen's Moon Cakes 2019 or to book online, please visit www.saujanahotels.com – promotions, or call (603) 7843 1234 ext. 6122, or email at dine@thesaujana.com