Mid Autumn Delights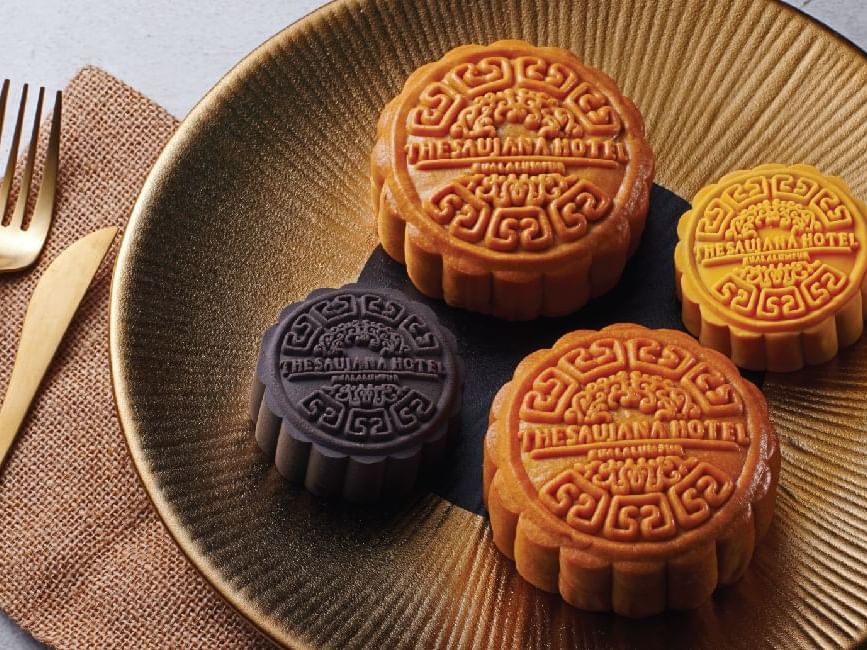 Mid Autumn Delights
On the hunt for delectable mooncakes? Ti Chen has crafted timeless classics and unique flavours to suits all.
Expect your Mid-Autumn treats to be encased in a scarlet-red leatherette box adorned with intricate prints and gold accents.
If you're into fruity flavours, we have a must-try 'Mango Delight' this year. There's a new Lava Collection which makes stunning gifts to your loved ones, it comes in a box of 3 pcs of chocolate and 3 pcs of buttery milk.
**Mooncakes are available for pre-order at Ti Chen, collection dates from 10 August until 29 September 2023.
Saujana Signature Box @ RM 168
1 x Low Sugar Lotus Double Egg Yolk
低糖双黄莲蓉月饼
1 x Diced Supreme Mix Nuts
五仁月饼
1 x Mango Delight
芒果月饼
1 x Green Tea Mung Bean
低糖绿茶白豆沙月饼

Lava Collection (6pcs per box) RM228
迷你流芯系列 (六盒装)
Mini Lava Chocolate x3 pcs
迷你流芯巧克力月饼
Mini Lava Golden Butter Milk x3 pcs
迷你流芯奶黄月饼
Discount Privileges:
LBS & SGCC members to enjoy 20% disc with a minimum purchase of 2 boxes in a single receipt
Credit card discounts are applicable to CIMB, UOB card holders only.
10% disc with a minimum purchase of 2 boxes in single receipt
15% disc with a minimum purchase of 5 boxes in single receipt
20% disc with a minimum purchase of 10 boxes in single receipt