Saujana Private Villas Datai Bay, Langkawi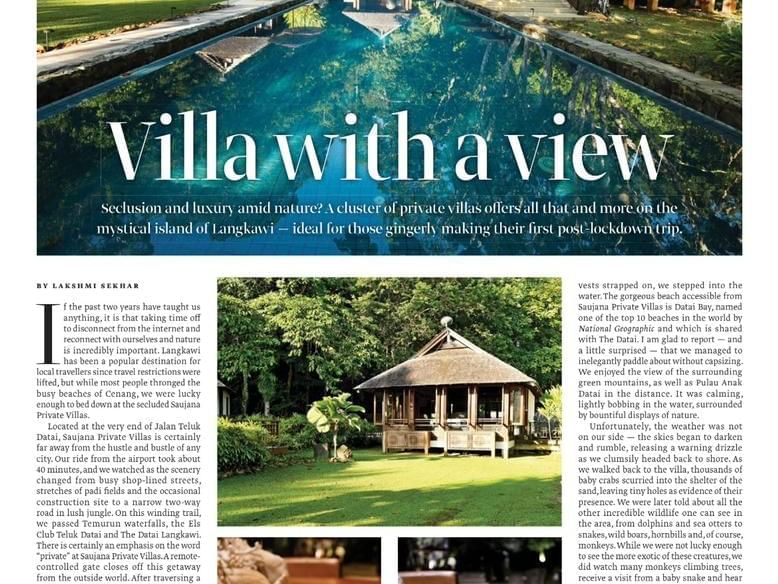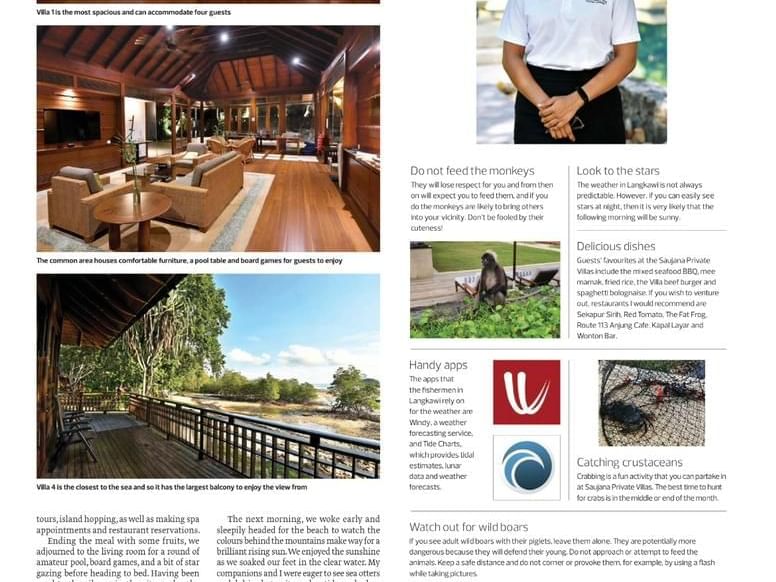 Saujana Private Villas making a splash in the villa world
Langkawi, Kedah, 7th September 2020 – The rank of Langkawi's ever-expanding choice of luxury villa has recently been joined by the stunning property Saujana Private Villas. Perched on the magnificent Datai Bay, the northeast coast of the island, Saujana Private Villas, managed by Saujana Hotel Sdn Bhd, takes the luxury villa retreat experience to a new level. The perfect alchemy of comfort, luxury and ultimate seclusion in privacy surrounded by the lush garden and ocean view.
Those looking for a retreat in the true sense of the word will find solace in the fact that the Saujana Private Villas is nestled in the heart of a 10-million-year-old rainforest, down a nondescript private road. If you want remote, you've got it. The only sound punctuating the surrounding jungle is the twitter of bird and an evening frog chorus, crickets, cicadas with the ever-flowing trickle of natural stream providing a relaxing background.
As is the standard in similar five-star establishments, each of the four villas are fully equipped with amenities the modern traveller has come to expect. Every villa also features a private balcony, safe box, soaking tub, Smart TV, hair driers and individually controlled air-conditioning. There is also complimentary WiFi access throughout the property.
(Deco theme….)
Sporting a private pool, with incredible views over forest down to the coast, set in a gorgeous secret walled garden, it's perfectly poised for romantic escapes.
The villa experience is nothing unless there's good service and at Saujana Private Villas they're off to a flying start.
As there are no restaurants within walking distance, the villa comes with a fully staffed kitchen facility and the menu includes a choice of Western and local delights and an excellent barbecue menu catering towards larger groups – the elegant home style dining room is a perfect location for holding private gatherings or cocktail parties.
Saujana Private Villas is an ideal retreat for those looking to be well away from the main tourist areas of Langkawi. A short walk from one of the island's best beach, Datai Bay, rated as one of the top ten beaches in the world by National Geographic and, together with the resort's surrounding jungle, is host to a wealth of wildlife, some of which is endemic to the area.