Saujana Hotels & Resorts Commemorates Ramadan with Iftar Giveback Session for Orphanage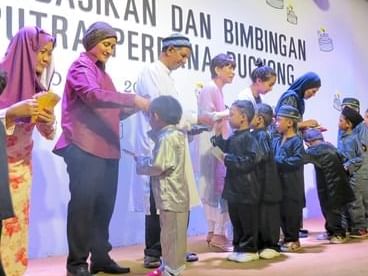 KUALA LUMPUR, 10 JUNE 2016 – Following the decade long tradition of the group to give back to the needy every Ramadan, the management and associates of Saujana Hotels & Resorts recently reached out and hosted an Iftar giveback session for over 70 underprivileged children from the At-Taqwa Orphanage Home Puchong.
Besides a fast breaking session to spend some time with the children, donations were also collected to support the home in providing for these children. Over 100kgs of rice, cooking oil, noodles, fresh poultry, toys and other daily basic necessities were also contributed by Saujana to the home.