Exciting Winds of Change @ Saujana Hotels & Resorts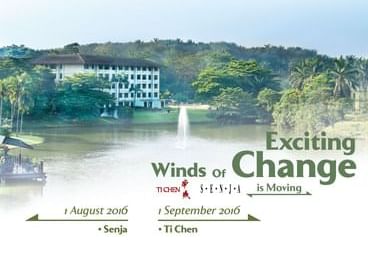 Ti Chen & Senja is Moving
1 August 2016 | Senja
Come August, our favourite Italian restaurant, Senja is moving to The Restaurant's space at The Club Saujana Resort. Look out for brand new epicurean adventures with Chef Marco and his team in their new home from August 2016.
1 September 2016 | Ti Chen
Taking over Senja's space at The Saujana Hotel Kuala Lumpur, the all-new Ti Chen will soon reopen in September 2016 to bring you even more dining sensations. Chef Sam Lu and Chef Yau Kim look forward to welcoming you!